Some initial thoughts on The Black Magic Cinema Camera: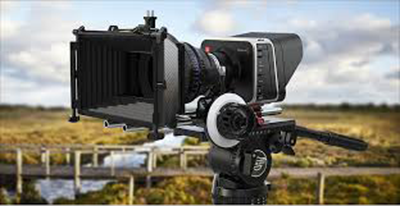 This thing is going to sell like hotcakes. If you already own primes, it's sort of a no-brainer (assuming it delivers). For me, I think I still want a camera with an integrated/controllable zoom. Interchangeable lenses, yes; but I want to have the body and lens talk to each other. A lot of these cameras coming out lately (including the Sony F3, until the recent zoom for it came out) are in this we-do-the-imager and you-do-the-lenses...and the-camera-may-not-talk-to-the-lens deal. Which can be fine if you really are mostly shooting "cine style". For corporate, I gotta have a zoom that works with it. Be interested to see if Sony says anything about a zoom for the FS700.

This is the way stuff has been going in the big-sensor, DSLR-killer market -- toward separate cameras and lenses, intended for "film-style" shooting. Which usually means you're going to hang a bunch of expensive crap on it to make it do what a full-on pro camcorder does. That was one of the things that was popular about the Sony EX3, that you could use better lenses. I was glad the lens they put on the EX1 was as good as it is. It's really a decent all-rounder, especially if you can work around its limitations.

That footage from the BMCC makes me wonder if it will have the ability to set picture profiles as on Sonys. That footage had a pretty soft, ungraded look - although he was apparently trying to see mostly the dynamic range of the thing. DaVinci Resolve will work with either legacy FCP or X - you export XML from FCP and correct in Resolve, then come back. They just made that possible in FCPX - it was one of the things it couldn't do before. You have to have (I believe) a Blackmagic thunderbolt-capable box to make FCPX and Resolve work together.

That's a VERY attractive aspect of the Blackmagic Camera - that it comes with Resolve AND the Scopes. You'll probably need a Blackmagic thunderbolt box as well. It's a very Jobs-like deal - they are making an awesome piece of elegant hardware that will drive sales of their other products. (I'm 3/4 the way through the Steve Jobs bio - it's an amazing story). An integrated bunch of hardware and software all by the same company (well - except for the NLE).