This thing is starting to get more love out there.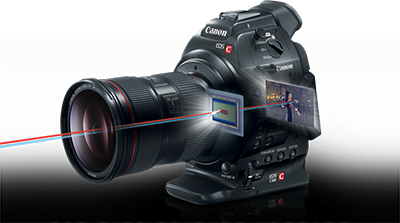 http://www.bhphotovideo.com/bnh/controller/home?O=NavBar&A=getItemDetail&Q=&sku=889545&is=REG&si=rev#costumerReview


Pretty cool, but has its drawbacks. Read the top best & worst reviews. The worst one sums up the issues well. Pretty cool though. I just continue to have the feeling (hope?) that somebody is going to come out with a mashup of the FS700 and this thing, or something like I thought the new EX camera would be - a combo of the usability and functionality of the EX cameras, but with the big sensor and slo-mo of the FS700. I'm guessing/hoping within a year...